Which Drugs or Foods React With Anticoagulants?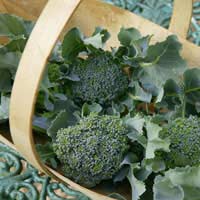 It is important to know what medicines react with each other and what foods react with what drugs. Without knowing this it is possible to suffer a bad reaction to a prescription medication by taking another medication alongside. It is also possible that another medicine or a certain food could cause the initial medicine to stop working or work incorrectly.
Doctors often try their best to make sure the medicines you are prescribed do not react with each other and they will advise you on what food and drink you should avoid when taking the medication but it is handy to do your own research to so that you know are being extra sure. It is always better to be safe than sorry after all.
What Are Anticoagulants?
Anticoagulants are used to prevent blood clots from forming in the body. Warfarin is an example of an anticoagulant. Often when a patient has invasive surgery there is a possibility that a blood clot will form. These blood clots can be very dangerous and so it is imperative that measures are taken to prevent blood clots from forming.
Aside from this, some people suffer from blood disorders that require long term medication in order to prevent their blood from clotting. These people may be on a medication such as warfarin for much of their lives. It is vital therefore that they are aware if what other drugs or food react with the medication.
Food To Avoid
Vitamin K is not good for people who suffer from blood disorders. It can produce a blood-clotting substance, resulting in clots. However it can not only cause clots it can also prevent anticoagulants from working correctly. Therefore too much Vitamin K should be avoided. Vitamin K is found in green leafy vegetables. Of course you should not cut vegetables from your diet just be careful how many of the green leafy variety you consume. Vitamin K is also found in some dairy products and in some meat products. It's important to monitor how much of this you are consuming and if you are unsure whether you are eating too much Vitamin K consult your doctor.
As for positive reactions, there is some evidence to show that taking Vitamin E can help reduce the risk of blood clots. Vitamin E, found in products such as nuts, seeds and oils, can increase bleeding and studies have shown that when taken regularly it can help prevent clots, especially in women. This research has not been confirmed yet though so consult your doctor if you are unsure.
It is important to know what to avoid, especially when taking a long term medicine such as warfarin. If you have any doubts at all about the medication you are being prescribed or the effects of food or other medicines on it then you should consult your doctor. He or she should be able to answer any of your concerns. In the meantime continue taking the medicine as prescribed to you unless you are feeling ill.
You might also like...