Drugs or Foods That React With Allergy Creams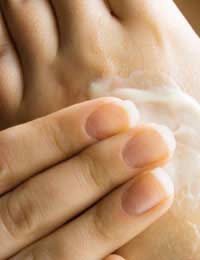 Allergy creams are used to combat a wide variety of dermatological ailments including: itching, inflammation, rashes, hives, chicken pox, measles, blisters and other skin irritations. The source of these problems is even more expansive, for instance, insect bites, sunburn, stings, animal allergies, nettles and other plants.
As such, pharmaceutical companies have flooded the market with a huge range of products; anthisan, benadryl skin allergy relief cream, wasp-eze, care + aqueous calamine cream, care+ stingose spray, haymax and many more. There are even allergy creams now available that are preventative in their function as they are designed to block or trap pollen before it even enters the body. With any course of medication it is essential for the patient to realise that drugs taken together can have a catalogue of effects. These interactions may vary based upon dosage, age, sex and overall health. Differing medications entering the body over the same course of time can diminish or heighten the effects of one or even fuse together to create a fresh interaction.
Interactions
There are three different types of interaction; drug - drug, drug – nutrient (i.e. food or herbs) and drug – disease. Drug – drug interaction can cause duplication, opposition or even alteration to how the body copes with either drug. All possibilities have potentially negative effects for the patient ranging from mild discomfort to fatality.
Some interactions between medications can be more severe than others. The best way to lessen the risks is by speaking to your doctor or pharmacist about what medications are currently being taken, including any over-the-counter products, herbals, vitamins and even illegal narcotics before you begin a fresh course of any drug.
However, fortunately with allergy creams there are few known foods, herbs or drugs that interact negatively with them. This is predominantly due to the medicine being applied to the body externally whilst most other medication and all foods would be internal.
The main area where those using allergy creams have to exercise caution is with other diseases and illnesses of the skin. If the wrong type of cream is used for a certain irritation than there may be no improvement in the ailment or it could well react negatively and actually worsen the problem. For example the allergy cream brand name '2%' cannot be used on chicken pox, measles, blisters or large areas of the skin. This same brand actually does have a negative interaction with the drug diphenhydramine and as such should not be applied in tandem with it.
So although a consultation with a doctor or pharmacist may seem preferable, even just as a safety precaution, when it comes to allergy creams it is probably more than safe to just read all the instructions carefully before applying the allergy cream as directed.
Allergy creams are a useful addition to any medicine cabinet but it is important to always be careful when using any form of medication. Just because there are no known interactions between allergy creams and other medications or foods that does not mean there is none at all. If you find yourself suffering a reaction to an allergy cream then contact your doctor immediately.
You might also like...