Drugs or Foods That React With Anti-Sickness Medication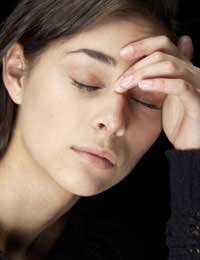 Drug interaction can be dangerous. Even drugs aimed at preventing sickness can make you ill if taken incorrectly.
Anti-sickness (anti-emetic) drugs are used to reduce or prevent nausea and avert physically being sick. What activates vomiting is a section of the brain known affectionately as the 'vomiting centre.' As such, medication can either focus on the stomach or the brain itself.
One of the primary uses of anti-sickness drugs is with cancer sufferers undergoing chemotherapy or radiotherapy treatment, as a natural consequence of these methods is feelings of nausea.
As there are numerous other reasons for feeling or being sick, combination therapy (using two or more similar drugs) is often required. There are a huge number of anti-sickness drug types so the list of interactions is widely varied and seemingly endless.
Types Of Anti-sickness Drugs
Antihistamines are used specifically for nausea and vomiting induced by motion sickness and should not be taken with alcohol as they can increase drowsiness. When taking antihistamines a doctor should be consulted if sedatives, sleeping pills, muscle relaxants, high blood pressure, cold or allergy drugs are being taken in tandem as they will increase the effectiveness of the antihistamines.
Bismuth subsalicylate is another common anti-emetic drug, but it should not be mixed with drugs used in the treatment of: gout, arthritis or diabetes. It's also crucial to not accidentally consume a double dosage of salicylaye. This is easy to do, as aspirin is a salicylate, which is often found in; cold medicines, pain relievers and prescription drugs.
Corticosteroids (and the other drugs mentioned below) all act as anti-sickness drugs. Corticosteroids must be taken with extreme precaution by those with diabetes as they can lead to increased blood sugar (hyperglycaemia). Corticosteroids such as decadron and medrol should be decreased in dosage if taken with emend.
Serotin receptor antagonists such as aprepitant, interact negatively with warfarin (coumadin), diuretics, anthracycline and anti-arrhythmia drugs. If a patient is prescribed aprepitant then they should eliminate grapefruit juice from their diet completelyProchlorperazine interacts with guanethidene, anticonvulsant medication, carbamazepine thiazide diuretics, propanolol, anti coagulants (warfain and coumadin) also though it has yet to be proven, it is strongly advisable to avoid epinephrine.
Prochlorperazine, dronabinol and promethazine interact with drugs that effect the central nervous system such as diazepam (valium), alprazolam (xanax), and secobarbital (seconal), alcohol, antihistamines, cold and flu medicines, tranquillisers, sleep aids, anaesthetics, some pain medicines, muscle relaxants and barbiturates. Dronabinol should also be avoided if patients have an allergy to sesame oil or any part of the cannabis plant.
Risks
Children taking procarbazine should not be administered cough and cold medicines, except paracetamol. In terms of food for children on procabazine there is a wide list that should be treated with precaution. Negative reactions are rare so these foods can be attempted in small measures initially; mature cheese, salami, pepperoni, broad beans, overripe fruit, yeast and meat extracts such as marmite, bovril and oxo. Plus any food that is not fresh, for instance if it has been pickled, smoked, matured, fermented or hung.Finally it is worth being aware that for many people ginger (beer or biscuits) and peppermint act very successfully as anti-emetics.
You might also like...