About Our Site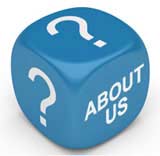 FoodAndDrugInteractions was formed to offer a unique reference point on extensive information on how food and medicines interact.
FoodAndDrugInteractions is a useful resource for anybody who uses medications , whether prescribed or over the counter, and is concerned the interactions of these medications with food or any other drugs. The site is written by people with expertise in this field.
It is important to know how drugs interact with other drugs, perhaps taken for the same or different illnesses, and how drugs interact with ordinary, everyday food. Beginning with an overview of what food and drug interactions are, the website discusses whether food and drug interactions are important, and particularly, whether they can be serious or fatal. Importantly, the articles explain what symptoms to look out for. It advises how to find out about the interactions, what help to expect from pharmacists and when to go to the doctor, and what questions to ask.
FoodAndDrugInteractions covers a wide range of different specific types of drugs, breaking them down by the kind of disease they are given for. These include drugs given for heart and chest problems, pain relievers, drugs given following blood clots (blood thinning medications), anti-infective and anti-diabetic drugs, drugs given to cancer patients, allergy medication and drugs given for mental health disorders.
Our concern was that there was no single UK resource for interesting features and practical advice on this subject.
Our features and articles are written by experts - who have experience, or a particular interest in this area.
Our Background
FoodAndDrugInteractions was founded by John Rowlinson, the founder of PtS.
John, through PtS, is involved in a number of ventures including software and property companies. A percentage of revenue from these activities goes towards funding FoodAndDrugInteractions and a number of similar sites.
Our focus is simply on having experts create the highest quality information possible that is widely read.

Related Articles in the 'Site Information' Category...